Living Trust in the Seaon of Giving and Planning
Giving and Planning
Giving
Here we are again. It is hard to believe how quickly time passes.  Snow on the ground and another Holiday Season.  Ask yourself two questions: Are we giving enough? Have you planned for when you are gone and protected your family with a Living Trust?
December can be a hectic month. but it also can and should be a time to reflect, be grateful, give and plan.  It is far too easy to fall into the trap of complaining and being consumed with what is changing and what we do not have. But it's pointless. The truth is we are all fortunate simply to be here. Every one of us has lost many people in our lives and this last year was no exception in getting the news of someone in our lives gone too soon.
So we are lucky to be here and to be with those we love. Beyond that, it's all a bonus. And a pretty darn good one at that.  If you feel shorted, reflecting on those who have less is the answer. And there are far too many who have less. December is a good time to reconnect with family and friends and it is an important time to connect with people in our communities who can use our support. Start with kids who may have lost a parent or whose family is struggling. A visit, a call or card can make all the difference in a life. Same is true of the elderly who have outlived people who care. It is a lonely existence and especially so around the holidays. Years ago my family traded in the stress and time of buying unneeded gifts for each other for spending time and buying gifts for those who need it more than we do. Best thing we ever did. That decision became Dreams for Kids, a 28 year nonprofit. The holiday's have true meaning and always will for our family.
Planning with a Living Trust
Beyond the celebrations, parties, and services, December also give's you some down time to reflect. When you do, you should plan. What will you do differently in 2016? Most importantly, have you planned ahead and protected your estate so that your family is secure? The best protection is a Living Trust estate plan. It is far too easy to put off planning. Doing so will cause heartache and cost for your family.
Here are some facts:
A Will does not avoid probate.
If you have assets in your name, at your death, they are subject to probate.In most counties the entire process can take a minimum of 18 months.
Real estate and investments depreciating while tied up in probate.
Without a proper plan, you could disinherit your own children.
Start Today
You know you should have an estate plan. Even if  you don't know all the pitfalls, you can guess correctly that the consequences of no estate plan is not good. And yet, like most people you are probably putting it off.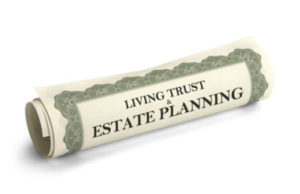 An estate plan is not a retirement plan. You might not make it to retirement. Don't hold off any longer. Make an appointment today and get started with your Living Trust estate plan.
Tom Tuohy
Read more about Mr. Tuohy, Living Trust Lawyer Chicago Il
http://www.linkedin.com/in/tomtuohy
http://www.tomtuohy.com
866-729-2454
820 West Jackson Boulevard
Chicago, Illinois, 60607